Remember that old cheer we yelled at the opposing team at football games? "We've got spirit, yes we do, we've got spirit, how 'bout you?!" There's an organization that strives to encourage Air Force Academy cadets as they complete their final year, and it's called, appropriately, "Spirit Mission."
We were super blessed when we were invited to be a part of this mission.  We were attending Parents' Weekend, manning a table for our saber cases, and visiting our daughter, a Firstie.  I had posted on the USAFA Parents Facebook page about being at the event.  MaryLynn, an officer with the USAFA Class of 2019 Spirit Mission, saw my post and came to visit our table.  The group wanted to give a gift to every senior, 1,014 of them, for Hundreds Night, and asked us if we could come up with a design for a coin rack.  (Hundreds Night is a celebration where the seniors are honored as they are only one hundred days away from graduating.  The doolies, or Freshmen, traditionally also decorate or "trash" the seniors' rooms.  The seniors participate in a gala dinner.)
They had a possible company that was going to make the gift, but since she knew Rich was a grad and we had a Firstie daughter, MaryLynn thought that it would be more appropriate for us to do this for them.
As we are a family business, we discussed this as a family. Could we do this in the time frame that they wanted? We say on our website that we like challenges, and we do! And this would give us an opportunity to reach every Firstie. After they see the quality of our work in this gift, maybe they would check us out and order one of our other products, and namely, our primary offering, a saber case. Plus we could bless Rich's alma mater and our daughter and her class.
We contacted MaryLynn and told her… "Yes!" We would do it. And so, as it often does, the adventure began!
We already offer a coin rack on our website, but we came up with a slightly different design for this project. Rich did a lot of computations and figured out the different processes we would do to make the coin rack, and how long each process would take per piece.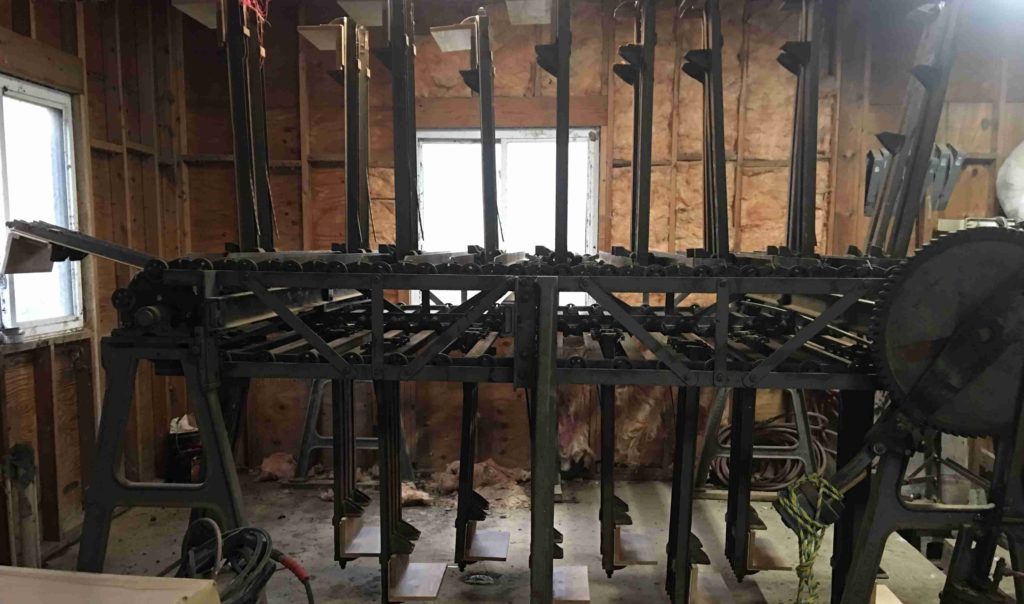 He was excited because he got to use a piece of machinery that is an antique that we had never used before…a JBL clamp carrier, built in the 1940s. This carrier allowed many pieces to be glued and drying at one time.
He did much of the work himself, but several of our adult children helped with some of the processes, such as stamping our logo on the back, and sanding. We also hired and trained a new work force, some local teenagers, to help with sanding and staining. They learned quickly and did a great job. Not only that, we enjoyed their cheerful, friendly attitudes. Thank you, Ben, Clayton, Hannah and Mattily!
Each wood piece we create goes through a similar process to get our trademark finish. After being handmade, the product is stained and sprayed with two coats of lacquer. It is then hand-sanded and then a third coat of lacquer is applied to produce the smoothest finish you've ever felt.
After the coin racks were lacquered the third time, they went to a curing room where they sat for three days. Once they were dry, I lasered the class crest, cadet's name, and the Air Force logo on each one.
MaryLynn sent me the names of each cadet, separated into squadrons. I imported this list into an Excel file. Then I went about putting each name into my design program. Each coin rack took 15 minutes to laser. Remember, there's 1,014 of them, so do the math! Fortunately, I was able to do other things in between 15 minute laser jobs (i.e. start a load of laundry, empty the dishwasher, eat lunch, etc.) I also packed each coin rack after I made it.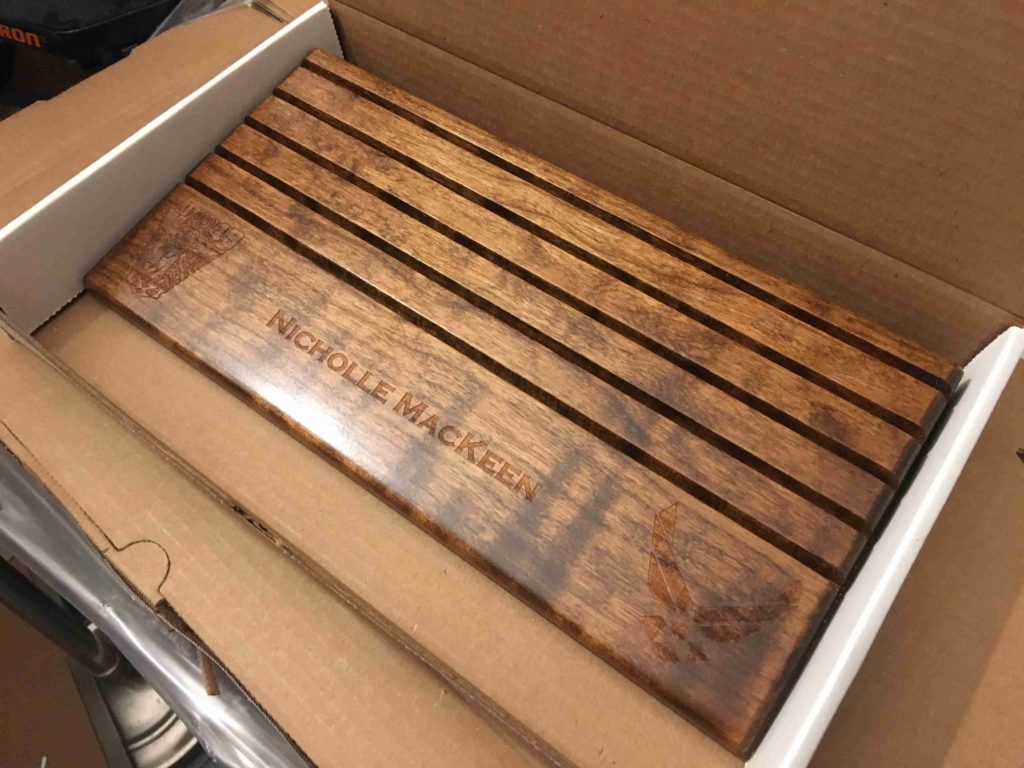 I want to do a shout-out to Epilog Laser, the manufacturer of our CO2 laser. They are located in Boulder, Colorado. Amazing product, worth every penny! We have had it since 2007, and have never used it this much at one time. We had a technical issue which one of their technicians walked my husband through over the phone (for an hour and a half!) and got us back on track. Awesome customer service and tech support! Thank you, Epilog! www.epilog.com.
My mother-in-law Joan and my sister-in-law Sandi helped us out tremendously by making meals for us during this project. They were amazing, and I couldn't have done it without them!
Our daughter Heather, who helped with sanding, also helped with cleaning the house when she wasn't working as a KC135 aircraft hydraulics mechanic for the Air National Guard. Thank you, Heather!
And our daughter Kaity, a senior in high school who also attends our local college spent countless hours sanding and stamping the backs of the coin racks. So, when you turn over the coin rack and see our logo there, know that Kaity did that. Thank you, Kaity!
Our son Chris, when he wasn't working at a local job where he makes marble countertops and sinks, also did lots of sanding, ripped and crosscut, and did corner rounding with a shaper, and machine sanding. Thank you, Chris! You were a life-saver!
And our son Jarod, also a high school senior who attends our local college, kept our house warm and our pipes from freezing by cutting and stacking lots of wood for our wood-burning stove (we heat solely with wood) and did many of the farm chores that normally are divided, so that others could work in the woodshop. Thank you, Jarod!
After about three months of working on this project, we lasered the last coin rack and began loading the cargo van we had rented. Then Rich and I drove from Millstadt, Illinois to Colorado Springs, CO. There was supposed to be a snow storm we were to drive through, but it turned out to only be light flurries.
We stayed in an Air BNB property that MaryLynn had rented. The large house was beautifully and creatively decorated. Our room had a hunting/fishing theme, and another room a cowboy motif. We highly recommend Michael's place. It has slept up to twenty people before! You can check it out at www.airbnb.com, close to the intersection of Uintah and N. Union Blvd. (downtown Colorado Springs).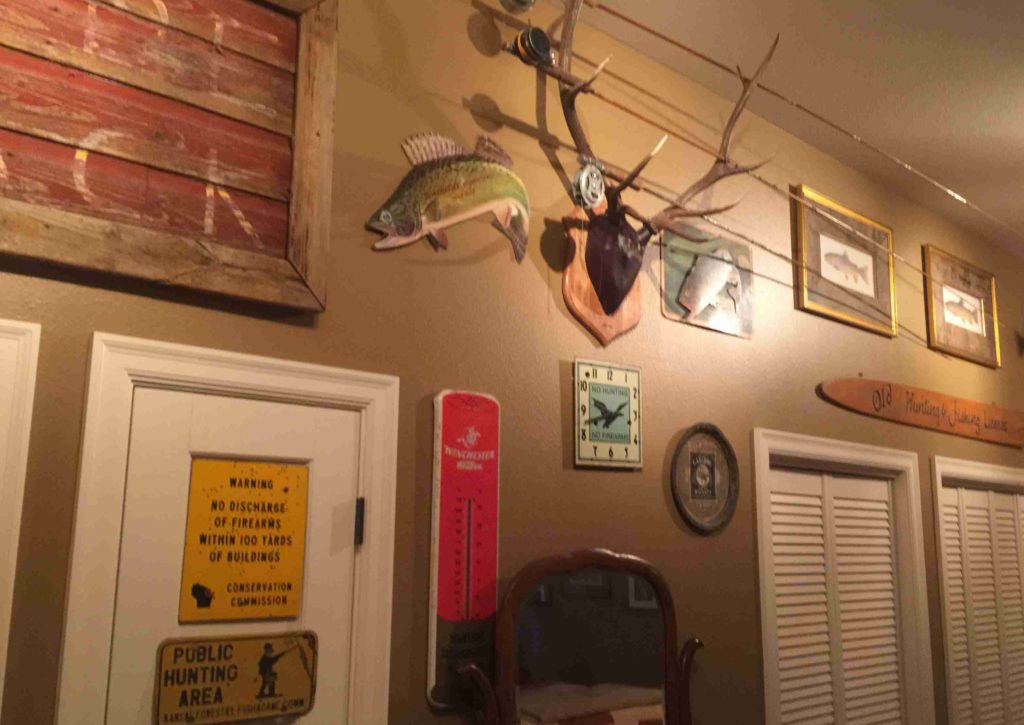 MaryLynn and another mom, Leslie, stayed there. It was great to visit with them, and the next day we all traveled to the USAF Academy at Arnold Hall, where we unloaded all the boxes (Michael said it looked like a lot of pizza boxes were in that van. MaryLynn commented that it looked like a Jenga game!).
Pizza, anyone? Or a game of Jenga?
We want to send kudos to Bernadette, Henry, Jeanne, and Scott, who always make our visits to Arnold Hall run smoothly!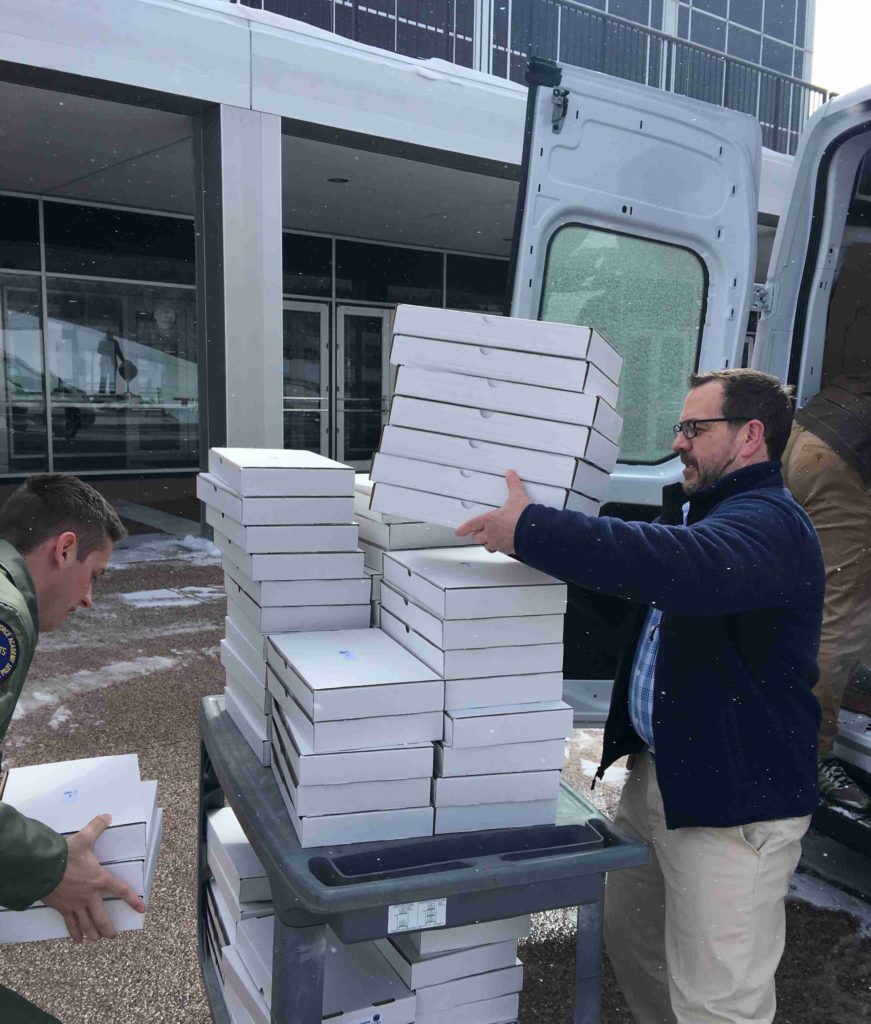 We got to Arnold Hall, where we were greeted by several parents and sponsors, and even a cadet, who helped us unload the boxes onto carts to take inside. (insert pics) After getting unloaded, Rich and I went inside to help. We were amazed by what we saw. At least a dozen parents and volunteers were around a configuration of tables. Boxes were stacked into towers by squadron. There was one table by the door where boxes came in, and then were shuttled to different sections of the room. People were putting class crest coins and a note in envelopes that were then put into coin rack boxes. Then the boxes were put into large IKEA bags with squadron logos on them, and checked off on lists, to make sure no one was forgotten. Later that day reps from each squadron would come and put the coin racks into each cadets' room. They would see them after they got back from the gala dinner.
MaryLynn and Leslie were not sure how much help they would have. Some volunteers had canceled due to the bad weather. Also, as they pulled up to the Academy entrance, a bus full of athletes was ahead of them, and the security police were thoroughly checking them. It was a little stressful for them, but finally they got through, and once they got to Arnold Hall, were happy to see many "angels" arrive to help!
"Angels" appeared to help!
The work was finished much more quickly than they had imagined it would. It was fun for us to show the parents the coin racks, and see their pleased, happy faces at the gifts their cadets would get.
We drove our empty van back home on icy roads, stopping in Junction City, Kansas. We stayed at the Courtyard by Marriott, where I am typing this (typed most of it in the van while Rich drove!). The cook Ryan graciously kept the restaurant open and served us an awesome feast, since he knew we had to drive carefully to get there. Thanks, Ryan and Marriott! We saw on social media that the cadets love their gifts! That gave us warm fuzzies.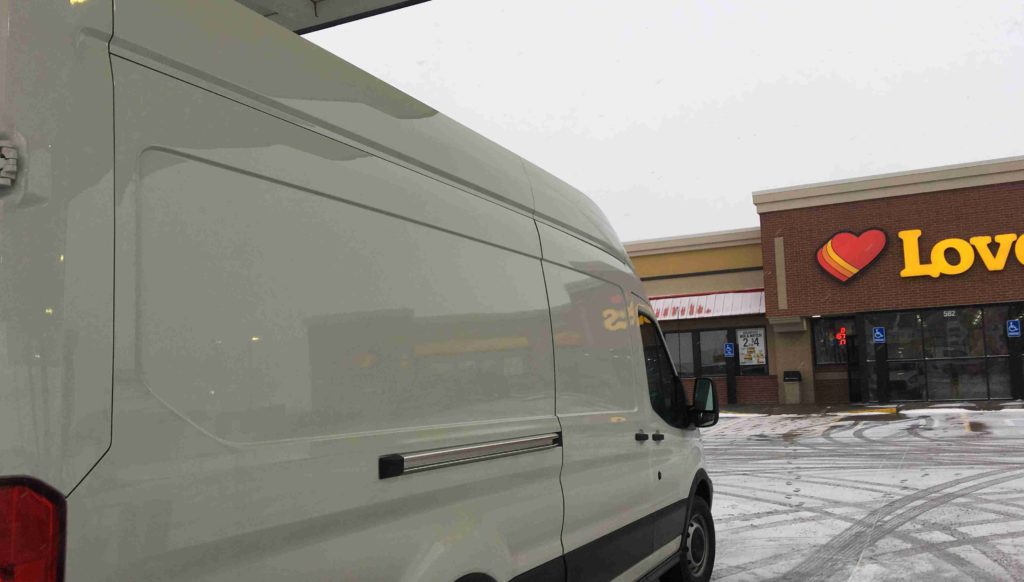 Did we accomplish our goals? Yes, we did. Firstly, it seems we were able to bless the cadets and their families by making this gift for them. And we hope it will generate business for us as they see the quality of the coin racks and decide to buy other products, namely our saber case.
We want to thank MaryLynn and the whole USAFA Class of 2019 Spirit Mission team for their faith in us; it was great to work with all of them. Glad they let us be a part of their spirit mission to the cadets! You can check them out at www.usafa2019spiritmission.com.
"We've got spirit, yes, we do…" now that we've gotten to be a part of this awesome spirit mission!